Leadership development workshops for young professionals
We always support and try to contribute to the leadership development of young professionals. These workshops are always tailor-made and based on the needs of the group. The last years we have offerend leadership development workshops to various groups of young professionals like e.g. Rotaract, the Leo Club and the Dutch Caribbean Accountants Association (DCAA). 
Please contact us if you would like to discuss the possibilities. 
Vision board workshop
We just love to motivate you to think about their personal and professional development. What do you want to achieve in your personal and working life in this upcoming period?
Therefore we organize vision board workshops that are accessible to anyone who wants to seriously consider their future plans and just have a fun, relaxing day. If you want to experience focus, fun and creativity, while working on your future, this is the workshop for you.
Vision board workshops are also offered to departments within your organization. To discuss the possibilities, please contact us.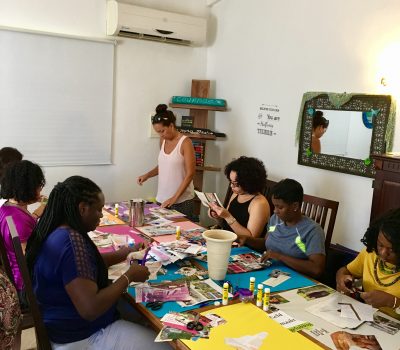 We are very excited to announce that we will offer our yearly Vision Board Workshop again on Saturday January 13, 2018! Last years participants were all very excited. They rated the workshop with an average of 8.5 (out of 10).